Delivery
Free delivery on orders over £100
Price match guarantee
We will match any like for like offer
Collect
Free in store click & collect
Features
Contents: Tommee Tippee prep machine, 150ml bottle with slow flow teat, milk storage lid, anti-bacterial filter
Make a fresh bottle to temperature in less than 2 minutes
Filter system and hot shot of water to kill bacteria
Dispenses the correct amount of water
Silently prepares bottles with volume control
Glow nightlight makes night time feeds easier
Easy to use digital display
Compatible with most baby bottles
Replacement filters sold separately (Ref: 143668)
Batteries not required
Product Description
The Tommee Tippee Perfect Prep Machine prepares the perfect bottle in just 3 simple steps. This Tommee Tippee prep machine makes a fresh bottle at the ideal body temperature in less than 2 minutes, with a nightlight and silent volume control for night time feeds.
Step 1
Press a button to release a hot shot of water into your bottle. At 70ºC this will kill any bacteria that may be present.
Step 2
Scoop your formula powder into the hot shot of water and shake to dissolve. The Tommee Tippee Perfect Prep Machine works with any brand of powdered formula milk.
Step 3
Place your bottle back under the dispenser and press again to top up with cooler water, creating a bottle that's just right. The Tommee Tippee prep machine filter system removes any impurities in the water.
Cleaning your Tommee Tippee Perfect Prep Machine is quick and easy with the self-clean setting. The adjustable base easily adapts to hold different bottle shapes and sizes.
Perfect Prep Day & Night
10x faster than a kettle
When your baby is crying you need a bottle fast. With the Perfect Prep™ Day and Night there's no more waiting for the kettle to boil or water to cool.
Filter
Your Perfect Prep Day and Night is designed for use with water straight from the tap. The unique filtration membrane removes bacteria and other contaminants that can be found in water, ensuring your water is clean and safe to make a bottle feed, just like boiled water from your kettle.
Hotshot
The Perfect Prep™ Day and Night machine dispenses an initial "hot shot" of water at 70oc that kills any bacteria that may be present in the formula. The initial burst of hot water also helps to dissolve the formula quickly and easily.
Body temperature
After the "hot shot" cooler water is dispensed to ensure every bottle is delivered at body temperature - just like breast milk.
Sleep Friendly
The right temperature in 2 mins at 3am… lifesaver
Make preparing bottles quicker and more accurate, Perfect Prep™ gives you the extra peace of mind that comes from knowing your baby's bottle will be perfect every time.
Soft Glow and Downlights
Soft glow tank lights – shows you if your tank needs refilling
Bottle stand downlights so you can prepare you feed, even in the dark
Volume Control
Adjustable Volume for quiet alerts
Digital Display
Digital display lights up at the press of a button for step-by-step instructions
Features
Soft Glow light

Downlights

Adjustable volume

Digital display

Perfect Prep filter

Adjustable stand

Bottle and Lid included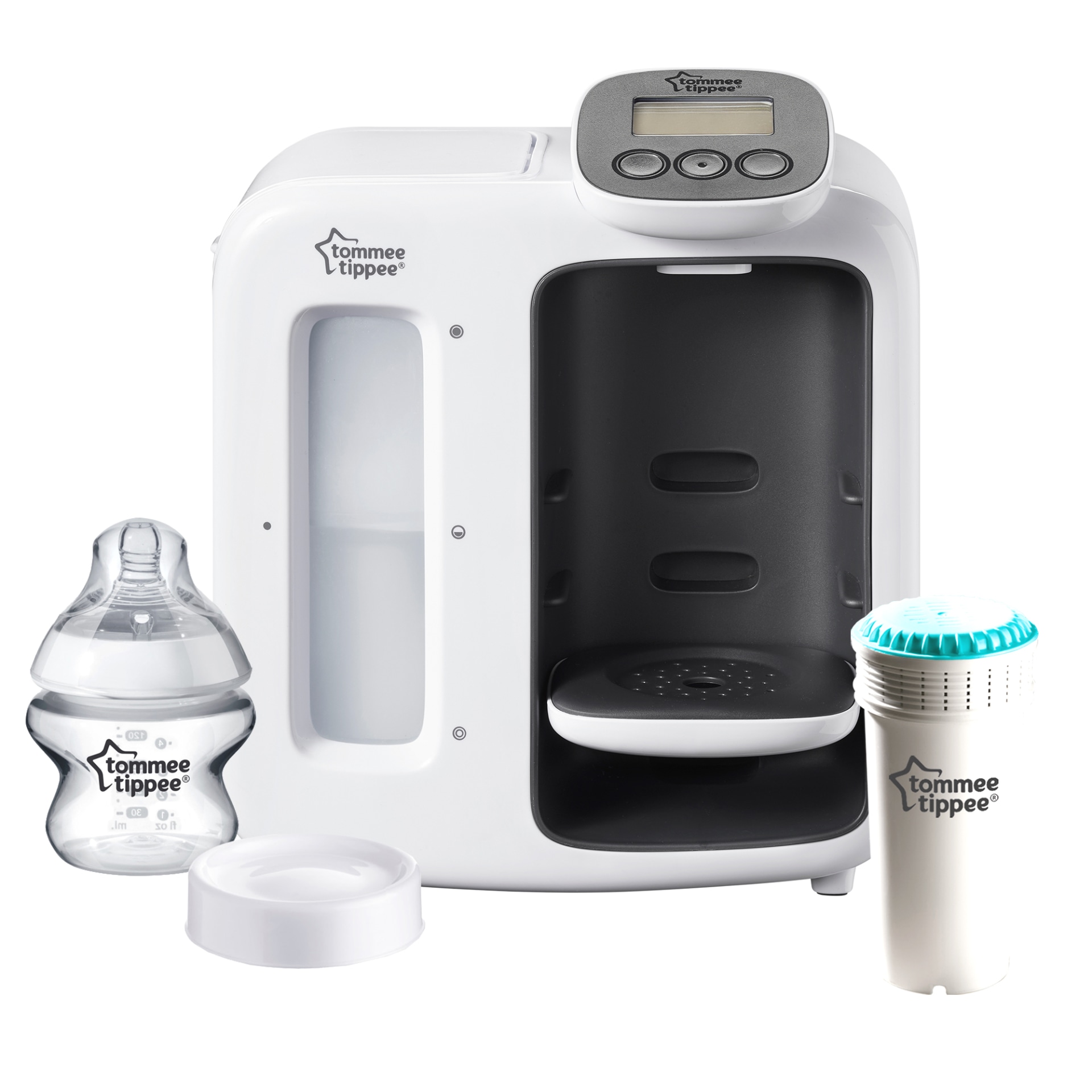 Additional features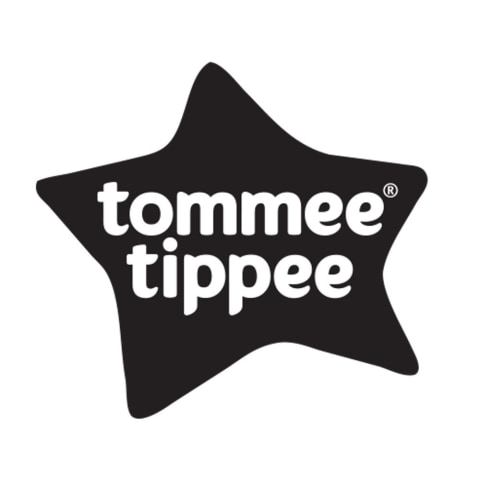 About us
Here at Bambinos And Beyond we are an independent, family run Father & Daughter duo Shannon & Chris helped by brothers, in laws and wider family.
Since opening our doors in 2014 selling only children's toys, we have since taken baby steps within the nursery industry moving from strength to strength to ensure we provide the best brands at affordable prices. Our goal is to ensure every parent, grandparent, friend or family member to be are able to find their dream baby items to suit each individual budget.
Unlike most nursery retailers we specialize in both new and pre loved items, this allows our customers to choose from a wide selection of low and high branded prams and more. All of our pre loved items are carefully selected and sent to our professional team of cleaners who then fully strip all fabrics, steam clean, restore any wear and tear and once its had a new lease of life we then offer to our customers that may want a high end item but don't want to pay full retail price.
As well as refurbished items we offer a wide selection of new items taking you right from baby through to toddler and beyond. Our product range is sure to accommodate all your needs from Strollers, Travel Systems, Co sleepers, Bedding, Nursery Furniture, Highchairs, Teething accessories, gifts & more.
We understand getting everything for your new arrival can be expensive, to help with this we offer a wide range of payment plans & finance options, as well as this we offer bundles based on your affordability.
We pride ourselves in going above and beyond and providing excellent customer service throughout your experience with us. We offer 1-1 demonstrations in store with an expert member of the team ensuring you find exactly what you're looking for.

Representative Example: Cost of Goods £915, Deposit £15, Amount of Credit £900, Annual Fixed Interest Rate 53.30%, Weekly Payment £14.22, Term 104 weeks, Total Payable £1493.88, Representative 69.9% APR. MK8 0AB. Subject to status. T&Cs apply.